Interface Devices will be on National Television!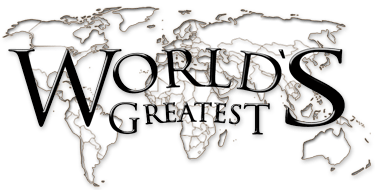 Producers and film crew from the television show "World's Greatest!..." were recently at our headquarters in Milford, Connecticut to capture behind-the-scenes footage of our manufacturing process. Their cameras rolled as we machined new parts, assembled pumps and demonstrated some of our products – including the Hurst Jaws of Life® rescue tool.
Our segment of "World's Greatest!..." will show viewers why Interface Devices was selected as the best in our category. In addition to the behind-the-scenes footage, I am interviewed and will discuss how and why a small company such as ours has the ability to produce products that larger manufacturers cannot. Other captured film that might appear in our episode includes Clean Room operations and a company meeting.
We are expecting a rough cut of our episode within the next few weeks and have been told that our segment is tentatively scheduled for broadcast later this spring.
"World's Greatest!..." is described as "... a fast-paced tour around the world featuring behind-the-scenes footage and interviews; some of the most amazing and unique companies, products, people and travel destinations the world has to offer." "World's Greatest!..." airs on most major cable networks/satellite providers on the ION Network.