Gas Boosters are Ideal for a Variety of Applications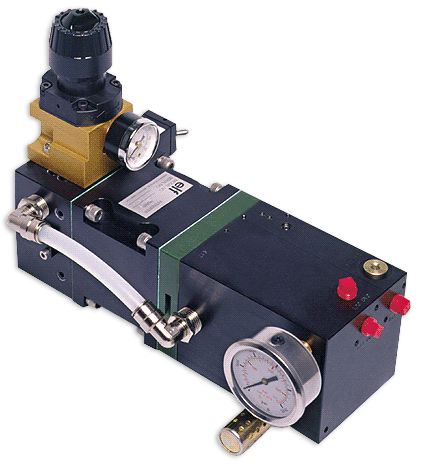 Since the early 1970s, IDI has been manufacturing air-driven gas boosters for a wide range of industries. With output pressures between 50 PSI and 4,500 PSI, they are a versatile choice for a multitude of applications. They require no electricity, generate no heat and do not need an inlet air valve regulator or lubricator. Essentially, they require minimal maintenance and are highly reliable.
Completely air-driven and sparkless, they are suitable for explosion-proof and HAZMAT environments and can be used with nitrogen, natural gas, methane and other commonly used industrial gases. Applications for our gas boosters include scavenging gas from industrial bottles, extending time between refills; filling hydraulic accumulators and counterbalance cylinders; point-of-use gas boosting; maintaining industrial braking systems; hydrostatic pressure testing and more.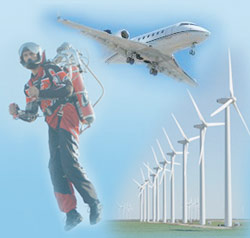 Aviation ground support frequently uses gas boosters. Purpose-built oxygen boosters refill onboard oxygen tanks quickly and make more efficient use of low-pressure oxygen bottles. Nitrogen boosters pre-charge the main accumulator and propeller and other systems on the aircraft, as well as fill plane tires with the inert gas.
Wind turbines utilize nitrogen boosters to charge hydraulic accumulators that power the counterbalance system. Keeping reliable, consistent pressure is extremely important to ensure that the system runs smoothly and steadily and that the giant blades are not adversely affected by the massive amounts of torque the system generates.
Another application, while not common but nonetheless extremely interesting, is the use of our gas boosters to power jet packs for the pilots of Jet Pack International and Go Fast Sports. Before each flight, IDI's gas booster allows the crew to compress nitrogen from an industrial bottle to fill a small, onboard canister.
Click here to learn more about how you might benefit from one of our gas boosters.