IDI Pumps Can Be Found at Offshore Locations Around the World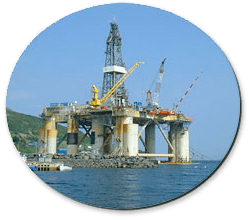 Our P030/30 portable pneumatic pump is part of a system crucial to safety at offshore sites around the world. This product can be found in our customer LanMar Logistics' PROD system, which helps launch lifeboats from offshore platforms.
The pump is used when the tall PROD system must be lowered to allow safe helicopter access to the platforms. LanMar has been using our pump for over 10 years! Click here to find out why.